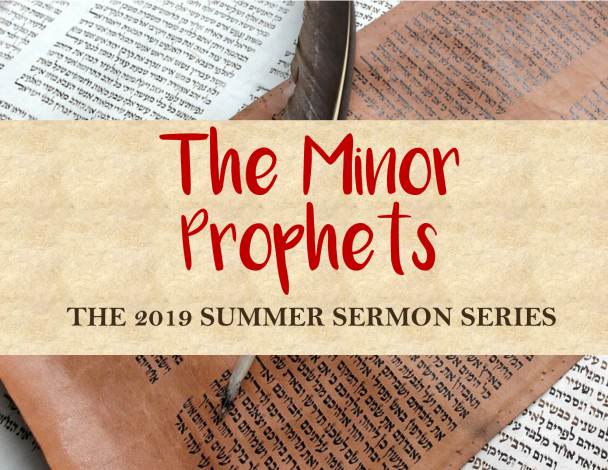 Summary
Due to difficulty uploading the PDF document, we have included the sermon below:
"Home is where your dog is." That's a lesson author Megan Edwards learned living life on the road. Her adventure began when a firestorm roared out of the hills above Pasadena, California, in October 1993. Her "nice house in a nice neighborhood full of nice stuff" was one of the first to burn to ashes.
One morning it was pajamas, bathrobes and coffee in the kitchen, family photos on the wall, grandma's piano in the living room and the daily commute, and the next morning it was all gone. No coffee mugs, no family photos, no socks in the dresser drawer and no dresser, either. Everything had literally, absolutely and completely turned to cinders and dust.
Suddenly and utterly "stuff-less," Megan, her husband Mark and their dog Marvin seized opportunity from catastrophe to change their lives. They replaced nothing. They didn't rebuild. They took a chance. They hit the road aboard the Phoenix One, an eye-catching, custom-built, four-wheel drive motor home that "rose from the ashes."
Megan's is a story of a sabbatical that began with no itinerary and no return date. Before the fire, Megan let what she owned define who she was: She was a nice person, with nice stuff. Only when her life was "un-stuffed" did she discover a richer life. How would our lives change if we chose, or suddenly found, our lives "un-stuffed"? With Megan, as with Micah, becoming a stuff-less soul is the key to a meaningful life.
In Micah 6:1-5, God charges the people of Israel with forgetting all God did for them. God lists many miracles God wrought on their behalf. God then asks, "How have I wearied you?" Evidently, the people of Israel showed signs of giving up on their relationship with God. Likely, they were beginning to pursue other gods, other practices, other stuff. Evidently, God's line of questioning convicts the people of Israel. In verses 6-7, they begin to ask what it will take to restore their relationship with God. They propose to sacrifice thousands of sheep and livestock and to pour out rivers of olive oil. They even mention giving up their firstborn children to satisfy the debt of their sin! Would that be enough to cover their sin?
Would God be pleased with them then? They want to know how much and what kind of stuff will appease God and return them to God's good graces.
Verse 8 is God's answer: "God has told you, O mortal, what is good." God doesn't want any of this stuff, because it's the wrong stuff. Micah's message is that our souls need to be freed from this kind of stuff. If we're going to have "stuff" it ought to be the "stuff" of doing justice, the "stuff" of loving kindness, and the "stuff" of walking humbly with God. The correction to Israel's sin, says Micah, is not extravagant offerings or empty rituals. God does not want any specific type of stuff. God wants a specific type of person. What Israel needs is a complete change of heart, and mind, and soul. God's people need hearts filled with the right stuff: justice, kindness, and humility.
Notice that these three things are actions: do justice, love kindness, walk humbly. To live as God's people means to be active, alert, and alive. Justice is not just something written in a law book: justice is something we do. Kindness is not just a cliché; it is something we love to practice. Humility before God is not something reserved for Sunday morning; it is how we walk with God every day.
Do Justice. To "do justice" means to give everyone their due. Giving our due to God means orienting our heart, and soul, and mind, and strength to God and for God's purpose (Luke 10:27). Giving our neighbor their due means loving them and treating them as we would like to be loved and treated (Luke 6:31). Giving ourselves our due means accepting the Spirit that God provides for us, and keeping our bodies fit and our lives ready to render service to God and our neighbor. Doing justice means putting God first, fighting for the underdog, and holding ourselves responsible for our little corner of the world.
Love kindness. Some translations render this phrase as "love mercy." I like this interpretation. It's relatively easy to be kind, to be a good neighbor, to be Minnesota-nice. It's something entirely different to be merciful, especially when the recipient is undeserving, or the circumstance is difficult. The root Hebrew word is hesed, which means "steadfast mercy"; consistent, faithful mercy that does not seek revenge, that turns the other cheek, that goes the extra mile. Justice and mercy are both foundational to God's character (Psalm 89:14). They should be characteristics of God's people too. God expects God's people to show love to their neighbors and to be loyal in their love toward God, just as God loves and is loyal to them (Micah 2:8-9; 3:10-11; 6:12). To "love mercy" means to practice mercy daily.
Walk Humbly. "Walk humbly" describes the heart's attitude toward God. When God's people depend on God rather than their own abilities (Micah 2:3) they learn to walk humbly with God. Instead of taking pride in what we bring to God, we humbly recognize that no amount of personal sacrifice can replace a heart committed to doing justice and loving mercy. The response of a godly heart is outward (doing justice), inward (loving mercy), and upward (walking humbly with God).
The Micah 6:8 Project is a humanitarian group which seeks to live out these principles among the people of Ghana. Ghana is a nation wracked with crushing poverty and rampant slave trafficking. The Micah 6:8 Project is putting God's three-part summons into action: doing justice by providing vocational training to end the cycle of economic inequality; loving mercy by offering education to children to give them a future with hope; and walking humbly with God by digging wells that provide fresh, life-giving water for villages. A job, an education, clean water. Doing, loving, walking. That's the stuff of a Micah 6:8 life.
It's a question, then, of having the right stuff in our lives. Most of us have tried to "un-stuff" ourselves. We've tossed, pitched, flung, and chucked the stuff that collects dust, takes up space, seldom gets used, and gets in the way of good and Godly living. Micah points out that God really cares about the clutter in our spiritual closets. God is concerned about the space in our souls. What we put into our lives, matters.
We tend to make discipleship a complicated, stuff-filled fixation. We've got creeds, doctrines, dogmas, rituals, denominational stances, liturgical dances, special observances, policies and procedures, committee meetings, fancy liturgies, worship bulletins, e-newsletters, and stained glass. Christian life habitually amounts to heaps of stuff, which is fine, if it's usable, if it helps. If not, it is just stuff that obscures our vision of God and our suffering neighbors.
What does God require of you, O Christian? It's no "thing" at all. God wants you! God desires faithful relationships and redemptive action. The two commands in verse 8, doing justice and loving mercy are central to Israel's faith-life. The first concerns the love of neighbor. The second concerns the love of God. So, Micah's first two commandments summarize the whole message of the Old Testament (Lev. 19:18; Deut. 6:5) and reverberate in the Great Commandment of Jesus in the New Testament (Mark 12:28-31; Matt. 22:37-40).
The third command is to walk humbly, which can be a bit misleading. Micah is not inviting the people of Israel to false modesty. Walter Bruggemann suggests that to "walk humbly" means paying attention to those around us. The command to walk humbly is the journey of self-giving, self-sacrificing, and self-emptying. If we walk humbly, then we acknowledge others who will be our companions along the way. As Paulo Freire put it, "oppressors dehumanize others and violate their rights," and dehumanization is a distortion of the vocation of becoming more fully human. In contrast, the command to walk humbly leads us to the restoration of God's image, and we all become agents of transformation in the world.
When we walk the path humbly, acknowledging others, we discover that one of our companions is God. We not only feel God's closeness to us, but we are accompanied by the God who saves, reconciles, heals, and transforms. Together we celebrate God's great gift of life, the beauty of creation, and the unity of a reconciled humanity.
The message of Micah is still relevant today. Speaking the right words will not replace fighting for justice. Fancy religious rites and grand gestures will never compensate for a lack of love or mercy (1 Corinthians 13:3). External compliance to rules is not as valuable in God's eyes as a humble heart that simply does what is right all the time. God's people today must continue to desire justice, mercy, and humility before the Lord.
The prophet announces to God's people a new stuff-less spirituality: do justice, love kindness, and walk humbly. That is what's good in God's eyes. That's what God wanted then. It is what God wants now.
Prayer: Give us, O Lord, an eye for injustice. For it is only when we recognize injustice and feel its awful sting that we will be moved to make things right. Give us, O Lord, a tender heart. Sometimes we are too hard-hearted to recognize when we are uncaring, unfeeling, or unkind. Give us, O Lord, the ability to view life from the dust. All our lives we are taught to make others proud, to be proud of ourselves, to hold our heads high – all the while missing the virtues of being poor in spirit. Teach us, O Lord, to do justice, to love kindness, and to walk humbly with you. Amen.
Sources:
• The Micah 6:8 Project. https://www.micah68project.com/ Site visited June 18, 2019.
• https://twotenmag.com/how-to-be-a-micah-68-leader Site visited June 25, 2019.
• Jin Yang Kim, "What Does the Lord Expect of You? A Pilgrimage of Reconciliation with God and with Our Neighbor." January 20, 2018. https://www.oikoumene.org/en/resources/documents/micah-6-1-8-what-does-god-expect-of-you-a-pilgrimage-of-reconciliation-with-god-and-with-our-neighbor-by-jin-yang-kim Site visited June 25, 2019.