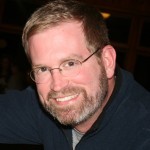 REV. DOUGLAS DENT – PASTOR/HEAD OF STAFF
---
Reverend Douglas Dent joined The Federated Church in 2003 as the Pastor/Head of Staff. He is a graduate of Princeton Theological Seminary, M.Div., Th.M. Pastor Doug spent the summer of 1997 in Scotland as a Seminary Intern. He received his undergraduate degree from the University of Massachusetts – Amherst (BA in History) in 1991. Prior to accepting the call at The Federated Church, he was the Associate Pastor at First Presbyterian Church in Cranbury, New Jersey. Small world that it is, his wife, Karen is from Grand Forks, North Dakota.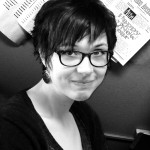 ELIZABETH H. – SECRETARY
---
After growing up in Fergus Falls, Elizabeth moved to the Twin Cities where she later graduated from Le Cordon Bleu College of Culinary Arts. She worked in the Twin Cities for a few years before returning home. Now that she's back, she has a deeper appreciation for the town in which she grew up. Besides being the church secretary, Elizabeth plays violin and sings with the praise band. She loves cooking, especially with local foods and produce from her garden.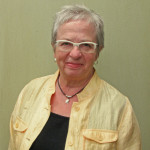 CONNIE S., RN, BA. – PARISH NURSE
---
Connie is a native of Long Prairie, MN. She graduated from Northwestern Hospital School of Nursing and Moorhead State University. She is currently serving as the Parish Nurse Coordinator at The Federated Church. During the past 50-plus years, she has worked in a variety of roles including Staff Nurse, Head Nurse, Clinical Instructor, Nurse Consultant, Corporate Director of Nursing Services, Staff Development Director, Assistant Administrator, and Acting Administrator of a nursing home. She finds her current role among the most satisfying! Connie is married to Al, her husband of more than 50 years. They have three children and six grandchildren.
CAR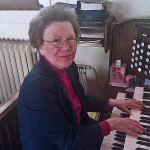 OL A. – ORGANIST
---
Carol has been the organist at The Federated Church since 2009.  In her 50 years as an organist, she has served at Augustana Lutheran, Bethlehem Lutheran, St. James Episcopal, Pioneer Care and The Federated Church.  Her first organ teacher was her mother, Dorothy. She has also studied organ at Minnesota State University Moorhead (MSUM).  She is a certified member of the Minnesota Music Teachers Association; the National Federation of Music Clubs; the American Guild of Organists and American Theater Organists.  She also plays piano and violin.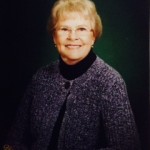 KAREN H. – CHOIR DIRECTOR
---
Karen's music instruction really began when she listened to her mother sing solos and watched her direct a choir.  She started piano lessons in 1st grade and continued through college where she graduated from Mankato State with a music major and Piano minor.  Her church work continued through several churches where she played the organ and piano and directed choirs.  She has had the pleasure of working with many fine voices in the Senior Choir at The Federated Church and enjoys being part of the music program.
DO
RIS E. – HANDBELL CHOIR DIRECTOR
---
REV. KAREN ANDERSON – DIRECTOR OF CHRISTIAN EDUCATION
REV. C. EDWARD MORGAN – DIRECTOR OF CHURCH OPERATIONS
ADAM B. – BOOKKEEPER
THE MATTHEW HOUSE – MAINTENANCE
THE MATTHEW HOUSE – CUSTODIAN
JORDAN S. – TIMOTHY FELLOW and PRAISE BAND DIRECTOR
MOLLY K. – PRAISE BAND ACCOMPANIST