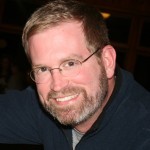 REV. DOUGLAS DENT – PASTOR/HEAD OF STAFF
---
Reverend Douglas Dent joined The Federated Church in 2003 as the Pastor/Head of Staff. He is a graduate of Princeton Theological Seminary, M.Div., Th.M. Pastor Doug spent the summer of 1997 in Scotland as a Seminary Intern. He received his undergraduate degree from the University of Massachusetts – Amherst (BA in History) in 1991. Prior to accepting the call at The Federated Church, he was the Associate Pastor at First Presbyterian Church in Cranbury, New Jersey. Small world that it is, his wife, Karen is from Grand Forks, North Dakota.
ADA ERLANDSON- SECRETARY
---
Ada Erlandson is excited to join the Federated Church family as the new Administrative Assistant. She is a recent communications graduate from MSU- Moorhead, but is native to the Fergus Falls area. Her passions include writing, nature and composing music in her spare time. Throughout her life, Ada's favorite verse has been Jeremiah 29:11: "For I know the plans I have for you, declares the Lord. Plans to prosper you and not to harm you. Plans to give you a hope and a future." It has been a constant reminder of God's plan for her life and for those around her.
REV. KAREN ANDERSON- DIRECTOR OF CHRISTIAN EDUCATION
---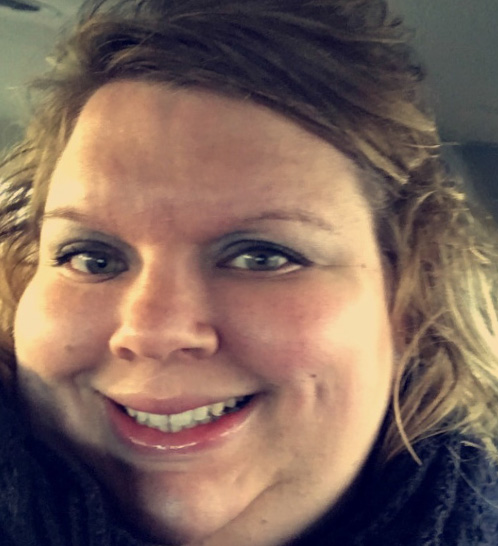 SADIE CARTER- ACTIVITIES COORDINATOR
---
Hi! I'm Sadie Carter, the new Church Activities Coordinator. I'm excited to be apart of this wonderful church community. In these past few weeks you all have welcomed me with open arms and have been so gracious. I already feel so connected to you all.
So…a little bit about myself. I grew up in Wadena, MN. After graduating high school in 2006, I attended Minnesota State University Moorhead, graduating with my Bachelors of Science in Earth Science Education. I was able to have the opportunity to student teach in Fergus Falls. My parents had moved to Fergus during my time in college and so it was a great chance to establish myself in a new school district.After 7 years, I consider Fergus Falls as my home. My passion is working with kids. Teenagers in general. I have been able to work within the Fergus Falls School District in many different roles. Giving me great, all round experiences with kids. Some of my favorite things to do are: getting lost in a good book, taking pictures, spending time with my family and friends, singing, and collecting rocks and magnets. I'm beyond ecstatic to have the privilege of being apart of The Federated Church. Thank you!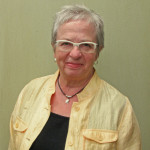 CONNIE S., RN, BA. – PARISH NURSE
---
Connie is a native of Long Prairie, MN. She graduated from Northwestern Hospital School of Nursing and Moorhead State University. She is currently serving as the Parish Nurse Coordinator at The Federated Church. During the past 50-plus years, she has worked in a variety of roles including Staff Nurse, Head Nurse, Clinical Instructor, Nurse Consultant, Corporate Director of Nursing Services, Staff Development Director, Assistant Administrator, and Acting Administrator of a nursing home. She finds her current role among the most satisfying! Connie is married to Al, her husband of more than 50 years. They have three children and six grandchildren.
CAR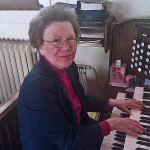 OL A. – ORGANIST
---
Carol has been the organist at The Federated Church since 2009. In her 50 years as an organist, she has served at Augustana Lutheran, Bethlehem Lutheran, St. James Episcopal, Pioneer Care and The Federated Church. Her first organ teacher was her mother, Dorothy. She has also studied organ at Minnesota State University Moorhead (MSUM). She is a certified member of the Minnesota Music Teachers Association; the National Federation of Music Clubs; the American Guild of Organists and American Theater Organists. She also plays piano and violin.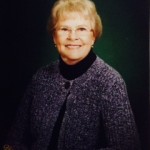 KAREN H. – CHOIR DIRECTOR
---
Karen's music instruction really began when she listened to her mother sing solos and watched her direct a choir. She started piano lessons in 1st grade and continued through college where she graduated from Mankato State with a music major and Piano minor. Her church work continued through several churches where she played the organ and piano and directed choirs. She has had the pleasure of working with many fine voices in the Senior Choir at The Federated Church and enjoys being part of the music program.
DO
RIS E. – HANDBELL CHOIR DIRECTOR
---
ADAM BAKER – BOOKKEEPER
PETE CONRAD – CUSTODIAN
MOLLY KING – PRAISE BAND ACCOMPANIST