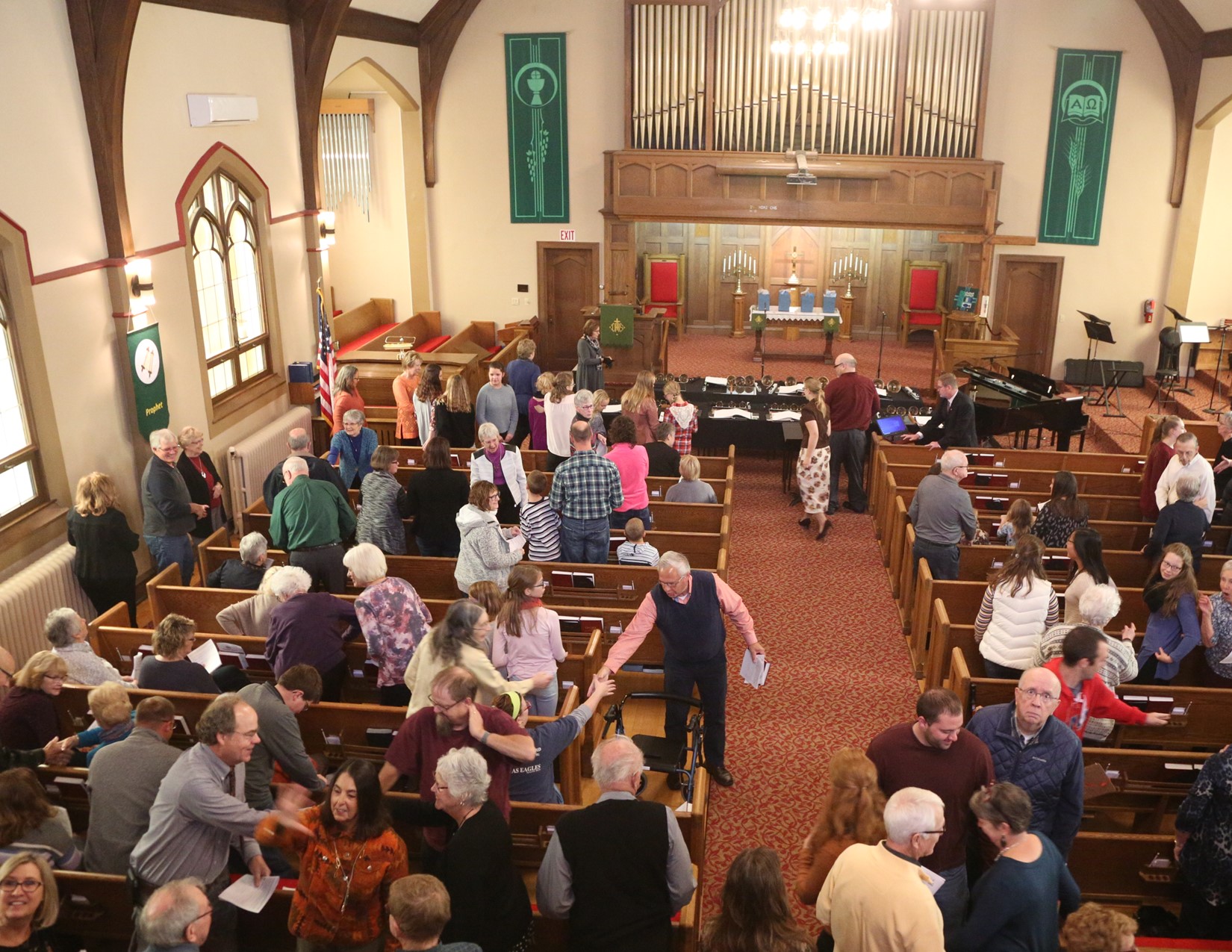 Interested in becoming a member?
New member classes are held in the fall and spring of each year.
---
WHAT IS MEMBERSHIP?
An active member of a particular church:
-has made a profession of faith in Christ;
-has been baptized;
-has been received into membership of the church;
-has voluntarily submitted to the government of this church; and
-participates in the church's work and worship
An active member is entitled to all the rights and privileges of the church, including:
-the right to participate in the Sacrament of the Lord's Supper,
-to present children for baptism,
-to take part in meetings of the congregation, and
-to vote and hold office.
A faithful member accepts Christ's call to be involved responsibly in the ministry of his Church. This includes:
-proclaiming the Good News of Christ's Gospel,
-taking part in the common life and worship of this particular church,
-praying and studying Scripture and the faith of the Christian Church,
-supporting the work of the church through the giving of money, time, talents,
-participating in the governing responsibilities of the church,
-demonstrating a new quality of life within and through the church,
-responding to what God is doing in the world through service to others,
-living responsibly in all personal, family, vocational, political, cultural, and social relationships,
-working in the world for peace, justice, freedom, and human fulfillment.
---
MEMBERSHIP COVENANT
When you are welcomed into membership publicly (typically during a Sunday morning worship service), you will be asked the following questions:
Who is your Lord and Savior? Jesus Christ is my Lord and Savior.
Will you be Christ's faithful disciple, obeying His word and showing His love? I will, with God's help.
Will you be a faithful member of this congregation, share in its worship and ministry through your prayers and gifts, your study and service, and so fulfill your calling to be a disciple of Jesus Christ? I will, with God's help.