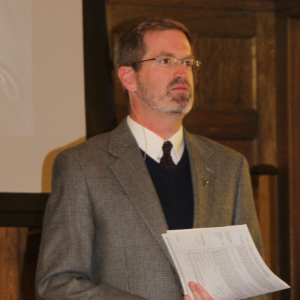 REV. DR. DOUGLAS DENT – PASTOR/HEAD OF STAFF
---
The Rev. Dr. Douglas Dent was born in Pennsylvania and raised in New York. He earned a bachelor's degree in History from the University of Massachusetts (Amherst, MA) in 1991. He is a graduate of Princeton Theological Seminary (Princeton, NJ) with a Master of Divinity degree (1999) and a Master of Theology degree (2001). Doug served as a seminary intern at Avendale Old Parish Church and Drumclog Memorial Kirk (Strathaven Scotland, 1997). Pastor Doug first served as Associate Pastor for Pastoral Care & Mission at the First Presbyterian Church (Cranbury, NJ). He joined the Federated Church in 2003. Doug received his Doctor of Ministry degree in the area of Congregational Mission & Leadership from Luther Seminary in May 2019. Doug is married to the Rev. Karen Anderson and they are the parents of Madalyn and Jonathan.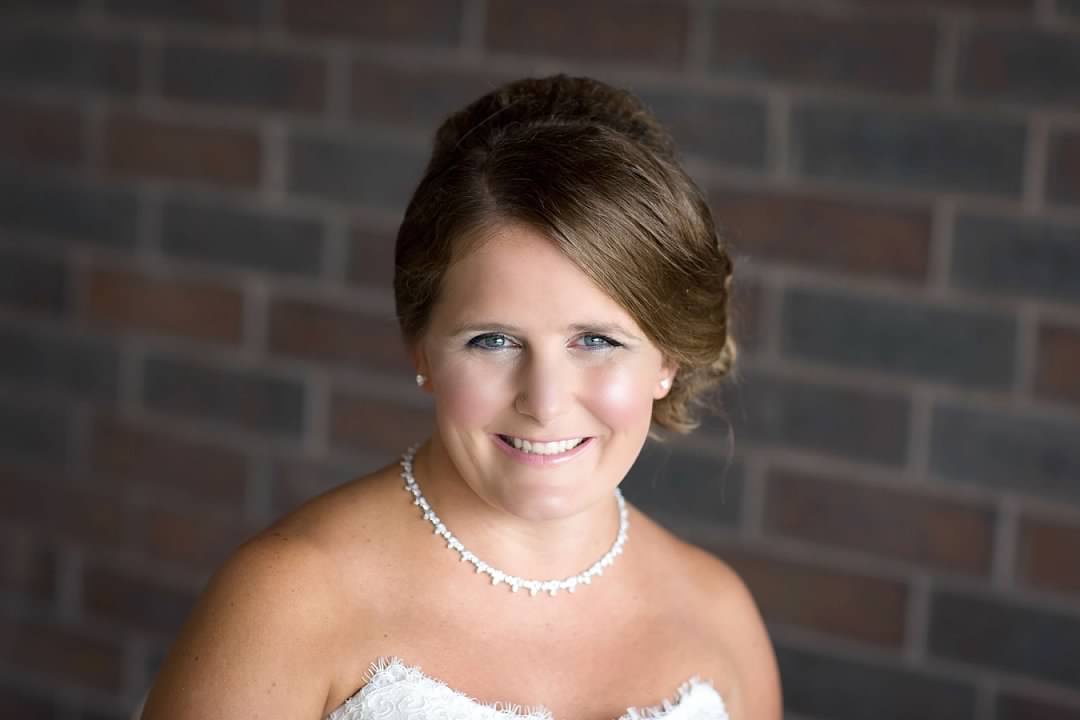 BRIANNA SCHNEEBERGER – ADMINISTRATIVE ASSISTANT
---
Brianna Schneeberger is a Fargo, ND native. She graduated in 2003 from Fargo South High. She attended cosmetology school at the Salon Profession Academy and graduated in 2005. After graduation she decided to stay in the grocery retail business and follow her dad's footsteps. She moved to the Fergus Falls area in December of 2019 with her husband Gene and decided to end working in the retail business after 15 years and wanted a change. She loves to spend time with her family, stepsons, niece, nephews, and godsons. In her spare time, she likes to take walks with her dog Maddie, ride bike, kayaking, taking photos, and scrapbooking.
REV. KAREN ANDERSON- DIRECTOR OF CHRISTIAN EDUCATION
---
Karen is a Grand Forks, ND native. She is a graduate of the University of North Dakota with bachelor's degrees in Religious Studies and Psychology, and a Masters' degree in Counseling Psychology. She earned her Master of Divinity degree at Princeton Theological Seminary. Karen served as the chaplain at a women's domestic violence shelter (Trenton, NJ), as the Parish Associate for Family Ministries at Dutch Neck Presbyterian Church (Dutch Neck, NJ), as Parish associate at Federated Church (Fergus Falls, MN), and currently serves as Director of Christian Education at Federated Church.
Pastor Ali Haugerud – DIRECTOR OF PASTORAL CARE
---
Hello! I am Pastor Ali Haugerud and I serve ¾ time at Hope Evangelical Lutheran Church here in Fergus Falls. I have served there for 4 years. Previously, I served congregations in Morris, Annandale and Battle Lake, MN since being ordained as an ELCA Minister of Word and Sacrament in
2005.
I was born and raised in Colorado and made my way to the Midwest by attending Wartburg College and Wartburg Seminary in Iowa (same name, two different schools) and was assigned to Southwestern Minnesota Synod for my first call. My greatest joy (and the most humbling part, too) is being invited into the sacred moments of people's lives, to witness God's presence and work, and to care for people in all that life may bring them.
My spouse is Neil, a river ecologist with the MN DNR and together we have two sons, Aiden (8) and Micah (4-almost 5) and a rescue dog named Opal. As a family we love to be outdoors and go on many adventures as we introduce our kids to the wonder of the world around us. I attempt to be a long-distance runner and nurture a lot of my spiritual life while my feet hit the pavement.
Tara Johnson – BOOKKEEPER
PETE KONRAD – CUSTODIAN